FEW artists deliver a message with the fervency of Winky D, the irrepressible self-declared president of ghetto youths.
Last week, he delivered – with typical passion and urgency – his new politically-charged single, 'Parliament', in which he calls for a change of political leadership.
The 'Disappear' hitmaker does more than drop a hint of his disappointment with the government of Emmerson Mnangagwa, delivering one rasping line in which he uses the Zanu PF leader's middle name 'Dambudzo' (Trouble), to capture the collective despair of youths.
Several times in the three-minute single, he invokes an all too familiar political refrain, 'Chete Chete', which opposition supporters have come to associate with MDC Alliance leader Nelson Chamisa under the hashtag #CCC which stands for "Chamisa Chete Chete".
Winky D, in his lamentation, goes in hard as he sings: "Vazhinji vanenge Marechera… Dambudzo [A lot of our people are like Marechera… Troubled]," making a play of the name of the legendary author and playwright Dambudzo Marechera, better known for his book, 'House of Hunger'.
Winky D challenges the current political system, inciting youths to rise up to force change. "Tombomira kusimbisana pakuda shanduko [Let's stop comforting each other/We need change]."
Like the Biblical Moses, Winky D vows to lead from the front, taking Zimbabwe to the promised Canaan.
Winky D has rarely been so politically explicit, but has several songs in which his dismay with the Zanu PF government is palpable. In 'Dzika Ngirozi', released after Mnangagwa's First 100 days in office following the November coup that ousted former leader Robert Mugabe, he expresses his disappointment with how things seem to have turned for the worse.
He cries out: "Taiti zvimwe ichadzika ngirozi zvino tatsikwa konzi [We thought maybe an angel would come, but our pain has been multiplied]."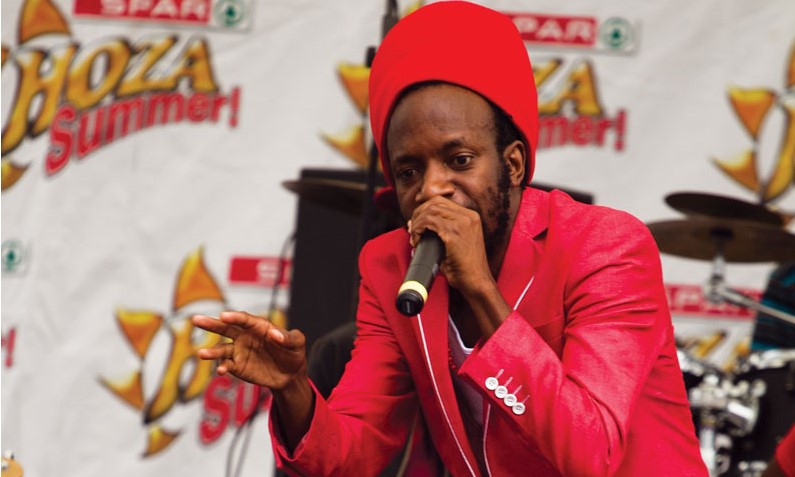 During a performance at last year's Homecoming gig in Bulawayo, Winky D free-styled: "Gheto youths only get to wear new T-shirts during election campaigns."
Zimbabweans vote in general elections on July 30, with opinion polls suggesting a close battle between Mnangagwa, who has been in government for 38 years, and the youthful Chamisa, who is 40 this year. Winky D says his mind is made up. "Yasvika zvino nguva yekuti tiyambuke (The time has come for us to cross over to the other side).