BULAWAYO – Nobuntu, the world travelled all-female acapella group, says the Zimbabwe government must provide free sanitary wear to girls.
The scheme could be run from youth centres, drop-in centres and other spaces catering for girls, especially disadvantaged young women.
To drum up support for this cause, Nobuntu held a show at the Bulawayo Art Gallery and also launched a pad bank initiative over the weekend where well-wishers could donate sanitary wear.
Nobuntu spokeperson, Duduzile Sibanda, said their initiative aimed to shed more light on menstruation and challenges of accessing sanitary wear by young girls especially.
"We have been in this industry for quite some time now and we decided to give back to our community. We have started doing charity because we have been doing music for long and there is a lot that our community has given us.
"As Nobuntu, we started having talks with female artists at youth centres and we discovered that they have a lot of challenges, which we have gone through as well. It is how this pad bank initiative came up," she said.
Pads and tampons do not come cheap and the price varies according to the brand one prefers. Cheaper brands start from a $1 while others can even sell for $3 a packet.
"Some of us have gone through periods where our budgets are tight and we are unable to spend on quality sanitary wear because they are expensive. Why should they be expensive? They should be free because it is a need. When women lack sanitary wear, their health suffers," Sibanda explained.
"We have seen reports that women use rags, newspapers and cow dung to stop bleeding yet that area is a sensitive place and not everything can go down there. We are therefore saying pads should be free. If sanitary wear can't be free, at least they should be affordable. Condoms are free and available at youth centres, surgeries and almost everywhere so pads should be too. This is something we are calling on authorities to look at."
The first pad bank would be placed at Indlovu youth centre in Tshabalala, where Nobuntu first started out six years ago while other banks would follow across Bulawayo to cater for young upcoming female artists.
"Pads are something that's needed every month. Making them available cannot be overdone. They are used every month and thrown away, creating a constant ongoing need. We are focusing and doing it first for the female artists because that's where we see the need to be," she added.
Zanele Manhenga, another group member, said unlike other well-of countries, female artists in Zimbabwe were struggling and needed assistance.
"Zimbabwe has different demographics altogether we are in a country where some are financially unstable, even teachers need more money than they receive. Now surely artists doing what is deemed vocational go through more difficulty to sustain themselves," Manhenga explained.
"As Nobuntu, we are saying let us take that bit of financial burden from the young girls. If she saves a dollar a month, a young female artist can do something else rather than spending her little earnings on pads. Consider that artists also need to look good for shows, they need to eat at home and sometimes parents will disallow them to go out and not bring back something. But if they save a dollar they can be able to take bread home."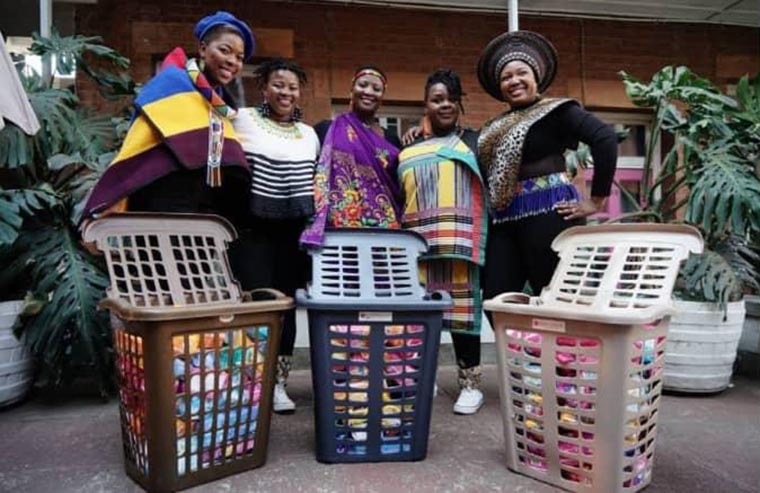 Manhenga added that this initiative would incentivise girls to visit the youth centres, be creative and do something instead of sitting at home doing nothing.
"We want more female artists in the industry. We have talented musicians sitting at home," she said.
Nobuntu said to avoid hoarding of the pads, youth centre coordinators would be entrusted to make sure every girl had a share.