JOHANNESBURG – Controversial South African businessman Zunaid Abbas Moti is set to be released by German authorities after Interpol cancelled a "Diffusion Notice" notice that had been issued against him.
Moti, a business associate of President Emmerson Mnangagwa, was detained in Munich, Germany, during a stop-over from Switzerland on August 19, and faced extradition to Russia.
But in a notice dated November 2, the international police organisation said: "The General Secretariat of the International Criminal Police Organisation Interpol hereby certifies that as of today, Mr Moti, Zunaid Abbas, born on 3 September 1974, is not subject to an Interpol Notice or diffusion."
Moti's arrest was connected to an Interpol "Diffusion Notice" issued on January 24 this year. A complaint was lodged against him by Russian businessman Alibek Issaev. Issaev claimed that Moti and his associates, including his father Abbas, defrauded him of R6.6 million in a sham mining deal in Lebanon in 2013.
Moti, a major shareholder in the African Chrome Fields in Kwekwe through his Moti Group, previously faced an Interpol "Red Notice" against him issued by the Lebanese police in June 2017 along with one against his father as well as business associates Ashruf Kaka and Salim Bobat.
The men all claimed the arrest warrants were obtained on falsified information. Moti denied ever having been to Lebanon and instead, claimed Issaev stole a R500 million pink diamond and other property from him.
The red notices were quashed by Interpol on December 15, 2017, according to Moti's lawyer Ulrich Roux.
Moti has also been accused of playing the "red notice game". It is alleged he got Zimbabwean officials to issue a notice against Issaev between 2014 and 2017.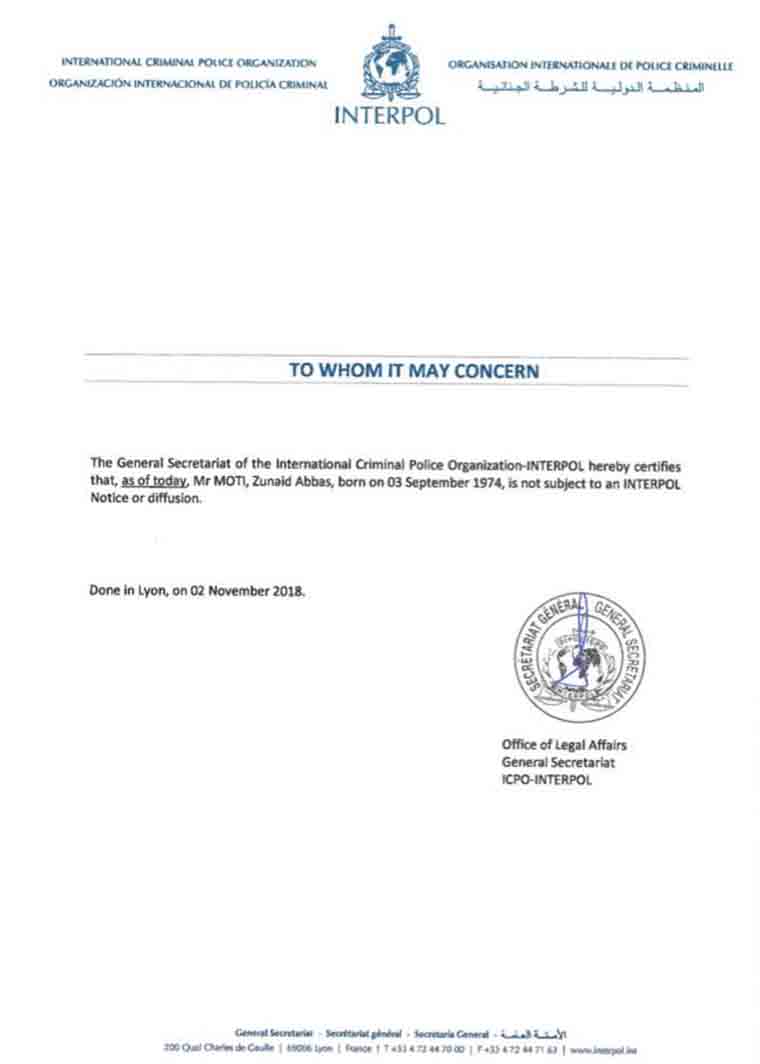 Interpol Notices are international requests for cooperation or alerts allowing police in member countries to share critical crime-related information.
The Russians used the "Diffusion Notice" which is similar to the Red Notice but is less formal. It is also used to request the arrest or location of an individual or additional information in relation to a police investigation. A diffusion is circulated directly by an Interpol member country to member countries of their choice and is simultaneously recorded in Interpol's information system.