HARARE – Former Air Zimbabwe chief operations officer Simba Chikore will stand trial for the alleged kidnapping of an airline employee on December 14, he was told on Wednesday.
Chikore, 41, is accused of kidnapping Bertha Tsitsi Zakeyo on June 27 this year.
His lawyer Chris Jnr Venturas, before Harare magistrate Elisha Singano, opposed a request by prosecutor Linda Gadzikwa for the merging of Chikore's record with that of his co-accused, Simbarashe Mutimbe, a security guard.
But Singano ruled that former President Robert Mugabe's son-in-law, whose wife Bona sat in the gallery, would suffer no prejudice from a joint trial.
The trial will get underway in Court 1 at 8.30AM on December 14.
Gadzikwa told the court that Chikore "hatched a plan and connived with Mutimbe and acted in common purpose to unlawfully detain and deprive Zakeyo of her freedom of bodily movement by refusing her to exit her workplace at Zimbabwe Airways Private Limited premises for four hours against her will."
The incident allegedly took place in June after, the court heard, Chikore sacked Zakeyo for leaking company secrets.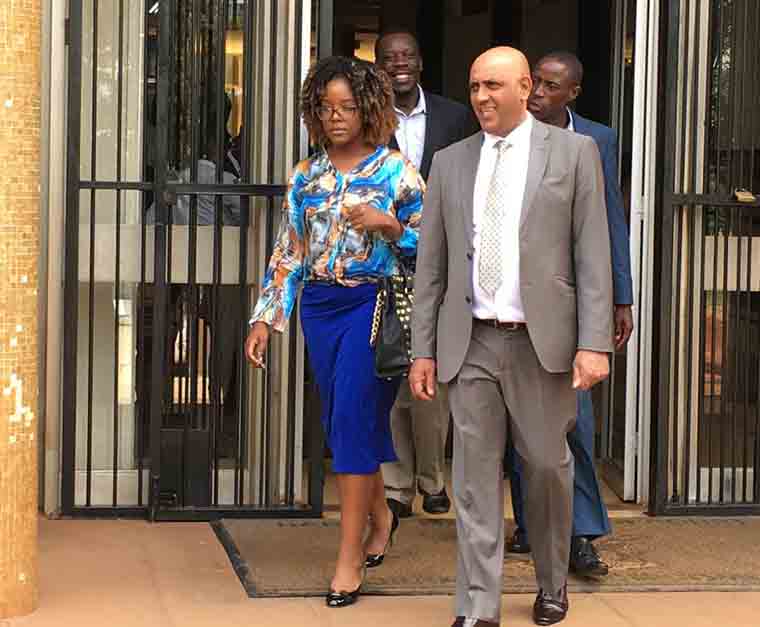 Zimbabwe Airways is an offshoot of Air Zimbabwe, established so that it would take over Air Zimbabwe's routes without adopting the latter's debts.
It is alleged Chikore tried to force Zakeyo to sign a letter accepting her dismissal but she had refused to do so, demanding the presence of her lawyer.
When Zakeyo tried to leave, Mutimbe – a security guard – prevented her from doing so, allegedly on the orders of Chikore.