GWERU – The family of murdered Gweru lawyer Lucy Duve on Monday joined the Women's Coalition in Zimbabwe (WCoZ) in a march demanding justice.
The march in central Harare was part of commemorations of the 16 Days of Activism against Gender Based Violence.
Duve, 37, was beaten to death on November 25 allegedly by her soldier boyfriend, Tashinga Musonza, at the Josiah Tungamirai Airforce base in the Midlands city.
Musonza, 29, is said to have accused Duve of cheating on her with a fellow Airforce officer before launching a violent assault that ended with the lawyer dead.
Musonza was arrested and charged with murder, but a magistrate ruled that police had detained him beyond the constitutionally stipulated 48 hours before ordering his release.
Prosecutors can still arraign at the High Court when they are ready for trial, at which point a judge can remand him in custody.
The procession took place from the Boogey Clock near OK Supermarket where dozens of women from several civic society organisations – holding placards and Lucy's framed pictures – marched in solidarity with the family.
They sang and denounced violence against women.
Speaking after the march, the late Lucy's father Orpheus Maronga said they were pained that their daughter is gone but the perpetrator has not been brought to justice as yet.
He told ZimLive: "We ask for the law to take its course with the person who killed our daughter. We're not seeing any action because as we speak he heard that the individual they arrested, Musonza, is not in custody.
"When he went to court, he was just released after it was said his rights were breached after spending more than 48hrs in the cells and that is what pains us most because whose rights were breached more, his or ours who are mourning the loss of our daughter?"
Musonza was arrested early morning on November 26 and released on November 28 after Gweru magistrate Thomas Gurajena ruled that police had exceeded the stipulated 48-hour detention period before a suspect is presented to court. He was held for a total of 53 hours.
Musonza is reported to be currently under house arrest at his residence at the Josiah Tungamirai Airbase, formerly Thornhill.
For reasons he did not discuss, Maronga said the family once attempted to go and see Musonza at the Airbase but they were denied access to see him.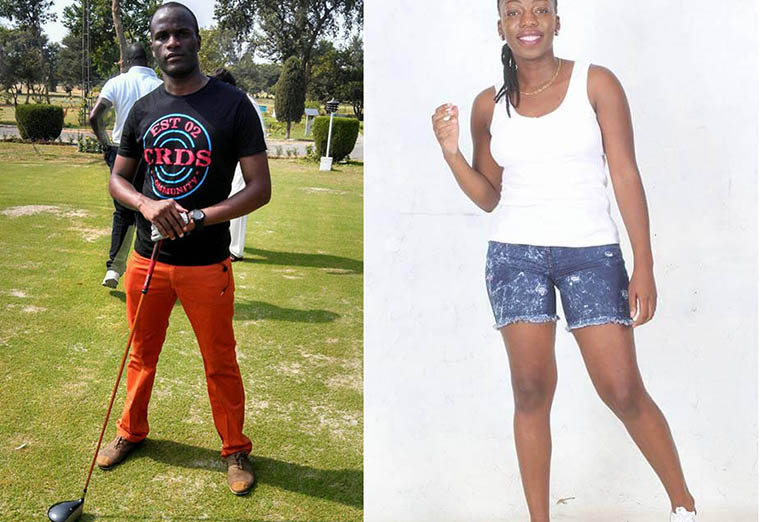 Lucy's mother, Elizabeth Duve, said the law must take its course and women must speak out when they are being abused.
"I can't explain how much I'm pained by what happened to my daughter, because she had her expectations in life but it was cut short.
"She was always a happy person and didn't ever think this would happen. What we are calling for is that the perpetrator be given a rightful sentence that he deserves.
"We hear that he's under house arrest. House arrest? What for when my daughter is dead? He should be in jail.
"So we wish to see the law taking its course and him getting a deserving sentence."
She appealed to other women not to condone gender-based violence and speak out when they are abused.
She said Lucy never spoke about her abuse and they were not aware of it as a family.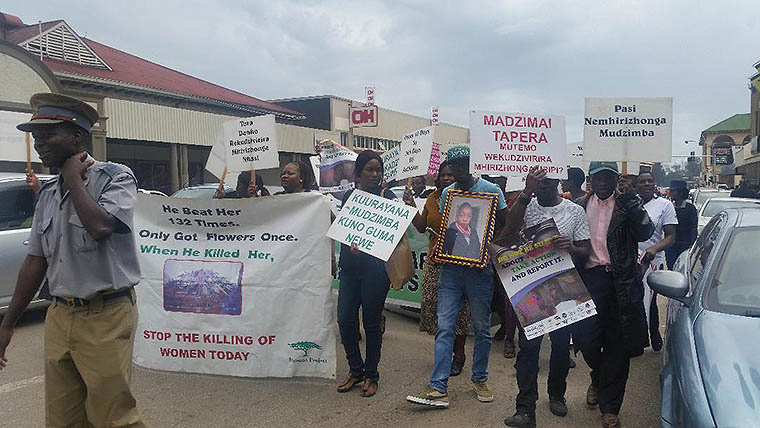 Lucy's brother, Desiderius Duve, thanked those who joined in the march and encouraged Zimbabweans not to resort to violence.
He said they were praying for strength so that they may forgive with time, but their healing process had been rudely disturbed by the release of the only suspect.
"I would like to thank everyone who came to mourn with us. Violence against women is never right. Never raise your hand no matter the situation," Desiderius said.
"If you fail to resolve your issues, just leave the relationship and find another partner than resorting to violence which leads to death like this. It's painful.
"Right now, we don't even know where the Musonza person is, what we know is that when an individual commits a crime they should be arrested and processed.
"We were just told that he is under house arrest. We buried our sister but the guy is still free."
WCoZ Midlands Chapter chairperson Alice Maqata said the organisation is closely monitoring the situation.
"As WCoZ, we're not in support of what happened and we'll monitor this issue until Lucy gets justice and that her killer gets a fitting sentence," Maqata said.
Lucy succumbed to internal injuries including bleeding in the brain after being bashed all over the body, allegedly by Musonza.
She died while being taken to the Claybank Hospital.
Lucy lived in Windsor Park and worked at the Legal Aid Directory.