NOVEMBER 25, 2018, was a sad day. Lucy Duve, a lawyer and a friend of mine died. This, we are told, was at the hands of someone who society expected would have been her protector – her boyfriend.
What is sadder is that a law which I now have reason to believe we have been misinterpreting for a long time, was used to secure the release of her alleged killer, Tashinga Musonza, an Airforce of Zimbabwe pilot.
This article is not meant to level criticism at any judicial officer. Its intended purpose is to offer an alternative interpretation of sections 50 (2) & (3) of our Constitution which provide that:
 (2) Any person who is arrested detained-
(a) for the purpose of bringing him or her before a court; or
(b) for an alleged offence;
 and who is not released must be brought before a court as soon as possible and in any event not later that forty-eight hours after the arrest took place or the detention began, as the case may be, whether or not the period ends on a Saturday, Sunday or public holiday.
(3) Any person who is not brought to court within the forty-eight-hour period referred to in subsection (2) must be released immediately unless their detention has earlier been extended by a competent court.
It is my opinion that we have been interpreting those provisions to mean that anyone detained for more than forty-eight hours cannot be remanded by the court and is entitled to his immediate release.
I believe that for a better interpretation of what is required by those sections, we first have to identify to whom these sections were intended for. I am of the strong opinion that the sections were intended to address a closed group of people, namely arrestors. It addresses them by casting a duty on them to ensure that they either take an arrested person to court within 48 hours or apply for the further detention of that arrested person. I will not address whether a warrant of further detention should be made with accused person being invited to challenge it, in this article, save to say I have serious reservations about that.
If the arrestor does not bring the arrested person to court within 48 hours or apply for further detention, he is constitutionally bound to release that person or risk the arrest being deemed illegal in a subsequent civil suit for compensation. Only the arrestor has a duty cast on him to release and not the court. The court cannot, therefore, punish the over-detention by refusing an otherwise lawful remand of a person to whom a charge is being preferred against.
The same sentiments expressed here were expressed in the Ugandan case of Kidega Alfonse v Attoney General Civil Suit No. 4 of 2000 UGHC which I will quote at length where Kusule J held as follows:-
"Plaintiff testified that he was arrested by one AIP Kibowota of Uganda Police on April 13, 1995, at Gulu Court premises… He was taken to Gulu Police Station where he was detained for nine days. He was then taken to court where he was charged with murder and was remanded. He spent four years on remand before being released on April 21, 1999.
"Since the plaintiff was subsequently charged with murder, it is safe to infer that the reason for his arrest was because he was a murder suspect. There was thus the reason for his arrest.
"Plaintiff did not testify to court as to why he contended there were no valid reasons for his arrest by the police, given the admitted fact that he was soon after his arrest charged with a murder charge."
Judge Kusule went on: "It follows therefore that on the evidence adduced plaintiff was lawfully arrested by the police as a murder suspect, a charge he was subsequently charged with after a period of nine days. The police had the powers to arrest under section 10 of the Criminal Procedure Code Act. Chapter 116. Therefore Article 23 (4) (b) requiring that a person arrested or detained shall, if not released be brought to court not later that forty-eight hours from the time of arrest, had not yet become effective and operational.
"This court, being guided by the provisions of Article 23(4)(b) of the constitution, even though not applicable at the time plaintiff was arrested, holds that the plaintiff should not have been held at Gulu Police Station for more than forty-eight hours. Plaintiff was thus detained contrary to the law at Gulu Police Station for the extra period of five days until when he was charged in a court of law.
"Article 23(7) of the Constitution entitles a person unlawfully arrested, restricted or detained to compensation from the person or authority that causes such arrest, restriction or detention.
"The converse of Article 23(7) of the Constitution is that one lawfully arrested, restricted or detained is not entitled to compensation.
"Section 30 of the Prisons Act, Chapter 304 authorises anyone charged with a crime or offence, remanded to a prison by a court of law, in accordance with the terms of a warrant of commitment.
"Section 53 of the Trial on Indictment Act, Chapter 23 and section 119 of the Magistrates Courts Act empowers the Magistrates Court to remand by warrant an accused to prison.
"Article 128(4) of the Constitution protects anyone exercising judicial power from being liable to any action or suit for any act or omission by that person in the exercise of judicial power.
"The position of the law therefore is that the period as from the date of remanding the plaintiff to prison (April 24 , 1995) up to the date of his acquittal and release (April 21, 1999) is not actionable, since the plaintiff was kept on remand pursuant to and in compliance of remand orders of courts of law in the exercise of judicial powers vested in the courts and the laws set out herein above. Plaintiff addressed no evidence to prove that his remand was unlawful.
"Therefore, the answer to issue number two is that plaintiff was lawfully arrested and detained for the period of 48 hours from April 13, 1995, up to April 15, 1995, but was unlawfully kept at the police station from April 16, 1995. That is a period of nine days. The plaintiff was in lawful detention for the whole of the remand period from the date of remand April 24, 1995, up to his acquittal and release on April 21, 1999, that is a period of four years."
It is my opinion that the quoted judgment addresses at length the issues of when an arrest becomes illegal and why remanding an illegally detained person is not illegal. We have a provision similar to Article 128 (4) of the Ugandan Constitution, in section 50 (9) of our own Constitution which provides that: –
"(9) Any person who has been illegally arrested or detained is entitled to compensation from the person responsible for the arrest or detention, but a law may protect the following persons from liability under this section:-
a judicial officer acting in a judicial capacity reasonably and in good faith;
any other public officer acting reasonable and in good faith and without culpable ignorance or negligence"   
Therefore, the conclusion is that our courts are empowered to remand an accused person or order his further detention as prescribed by law. The periods of further detention allowed are specified in our Criminal Procedure and Evidence [CAP9:07] under section 34, which remains unaltered by the Criminal Procedure and Evidence Amendment Act 2016.
ABSURDITY
Another reason we should adopt the interpretation advocated for, is that our current interpretation leads to an absurdity. The golden rule of interpretation provides that in construing statutes, and all written instruments, the grammatical and ordinary senses of the words is to be adhered to unless that would lead to some absurdity or inconsistency. It is submitted that release of an arrested person by a court without remand leads to an absurdity.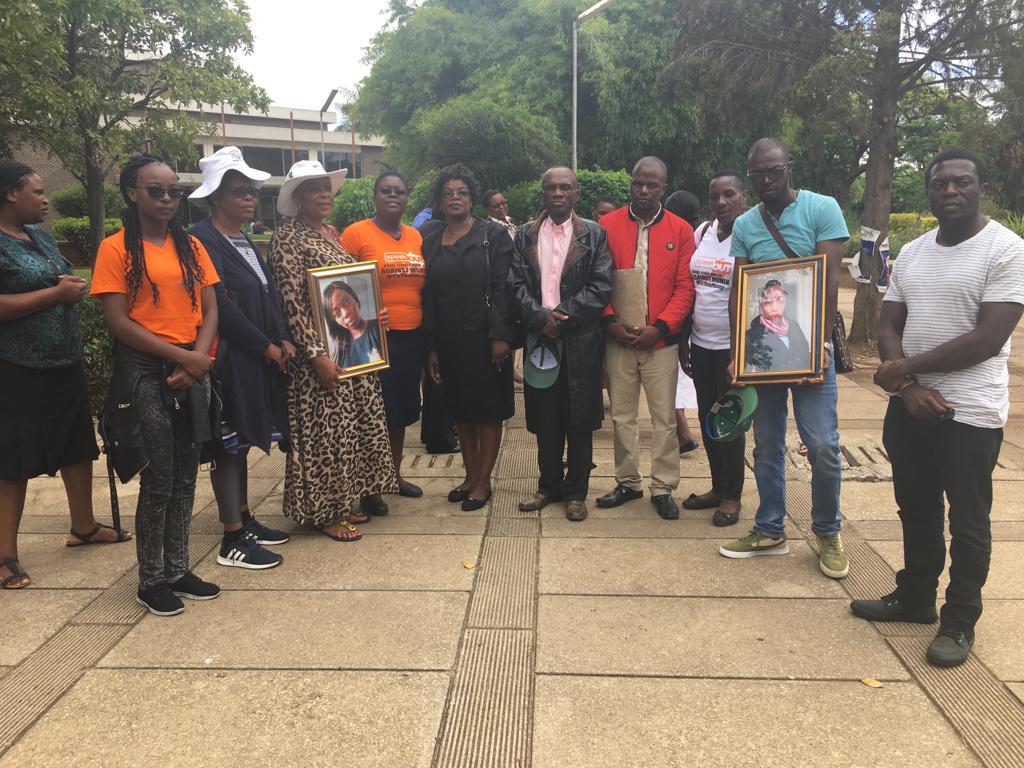 Firstly, it qualifies arrested persons' rights against over-detention as absolute, despite the fact that the Constitution recognises that rights may be limited (see section 86 of the Constitution).
Secondly, the absurdity it may lead to is that, even a person who is proved to be a flight risk or accused of committing the most heinous offence may be released regardless of the period of over-detention, be it 10 minutes or few days. An extreme example of this would be where X, an international terrorist, enters the borders of Zimbabwe illegally to perform terrorist acts. He actually succeeds in bombing a high-density suburb in Harare where there is a huge loss of life. He is subsequently arrested but his arrestors inadvertently over-detain him during their interrogations by four hours. He arrives before a magistrate's court and asserts his right against over-detention and is subsequently released.
The absurdity lies in the fact that there has not been a balancing of interests. The court has made a declaration that X's rights against over-detention are absolute and weigh more heavily than the lives lost. In addition, X is a flight risk, a person who once released can disappear never to be seen again. He did not enter the country with a passport and can easily leave the country. He is also an international terrorist with no fixed place of abode anywhere in the world. Once released, it is a certainty that he will never be arrested again or face trial for his actions.
The law should be flexible and not rigid. It is there to serve the interests of victims and society, and things should not be interpreted the other way round.
I implore the judiciary and other arms of State to consider the arguments advanced here with the aim of formulating a national policy which guides magistrates on interpreting those constitutional provisions. What happened in the Lucy Duve case has been an eye-opener. It inspired me to research on how other countries have interpreted similar provisions. This is a new provision in our law and we were bound to make mistakes in interpreting it. Our goal should now be to clearly cascade this interpretation to other judicial officers and put it to use.
Mzingaye Ephraim Sayi is a lawyer based in Bulawayo