ABU DHABI, United Arab Emirates – President Emmerson Mnangagwa on Tuesday held long-delayed talks with Sheikh Mohamed bin Zayed Al Nahyan, the Crown Prince of Abu Dhabi, seeking an urgent financial bailout for Zimbabwe.
The trip was temporarily put on ice last November as the Middle East reeled from the triple crises of the war in Yemen, the blockade on Qatar and the killing of journalist Jamal Khashoggi by Saudi Arabian assassins at that country's embassy in Turkey.
Mnangagwa, in a surprise move, took the commander of the Zimbabwe Defence Forces General Phillip Valerio Sibanda on the trip, raising speculation that he is also seeking military hardware on the trip.
Foreign Minister Sibusiso Moyo, Finance Minister Mthuli Ncube and Mines Minister Winston Chitando also accompanied Mnangagwa.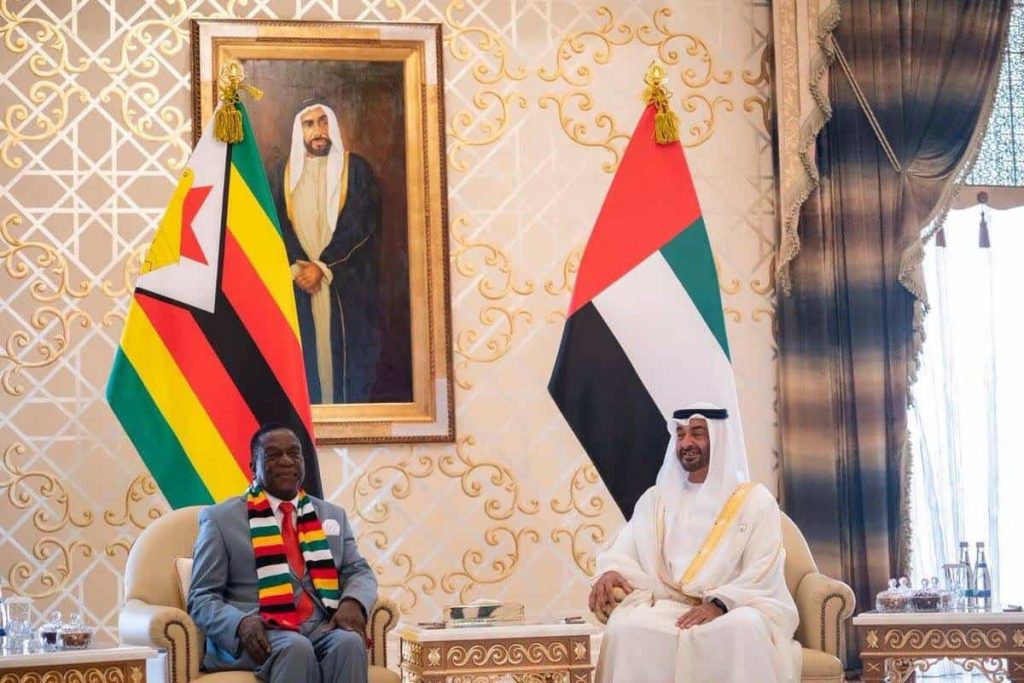 Zimbabwe is battling an economic crisis marked by low productivity which means the country cannot raise sufficient foreign currency to pay for essential imports like fuel, medicines and grain.
Legacy debts owed to international financial institutions mean the country cannot borrow from multilateral lenders like the IMF and the World Bank, forcing Mnangagwa to look to Russia, China and now Abu Dhabi for a bailout.